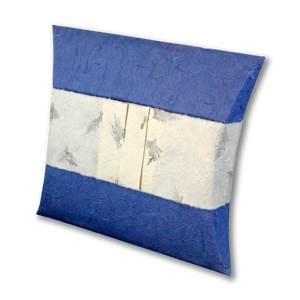 Journey Earthurns are hand-crafted from sustainably produced, biodegradable paper. When placed in water they float briefly then sink to the bottom, where they break down naturally over time. 
Earthurns are produced by hand from the bark of the mulberry tree using an ancient technique that allows the bark to be harvested without destroying the tree. 
Our Journey Earthurns are made by hand and will vary in appearance. These urns meet federal regulations requiring all containers used for burials at sea be 100% biodegradable. Check with local agencies to ensure that you are following all appropriate federal and local guidelines or regulations, such as distance from the shore.
| | |
| --- | --- |
| Height | 14" |
| Width | 3" |
| Length | 12 1/2" |
| Cubic Inch | 220 |